Spotlight on Cyberbullying
Can this form of online bullying be stopped?
Hang on for a minute...we're trying to find some more stories you might like.
Click here to hear a podcast of this story
According to the Triton student handbook, "'Cyber-bullying is defined as bullying through the use of technology or any electronic communication."
Many students have been cyberbullied and some have also bullied others over the internet. Students around Triton were asked about their experiences and thoughts on the matter.
"I have like (been bullied), through Instagram. I feel like nowadays it's commonly seen where people are anonymously talking about someone else without saying it to their face… Since it is so common, no one looks at it as bullying," said student Julia Boyle.
An indirect post is "a shady message to someone delivered not to their face but by indirect means," according to Urban Dictionary. In general indirect posts have become a normal occurrence that teens have to deal with.  
"At this point people will use Instagram and other things to talk about people and not use their names, but it's obvious who they're talking about. It's a childish way to call people out when they don't know how to speak to someone's face," said Junior Sophia Agrella when she was asked about her experiences with cyberbullying.
Teachers at Triton have also had to deal with cyberbullying.
"A lot of times you're talking to someone about anything political it turns into them attacking you for how you look instead of the point," said Triton math teacher Joseph Galante.
Over social media it has become substantially easier for someone to hide behind a screen and be mean.
"Mentally you can be above bullying by having the attitude that it doesn't affect you," said Galante.
Although Galante has experienced cyberbullying he thinks that you should not let others know they're bothering you no matter what they are saying or doing.
One student had a complete opposite opinion on the matter.
"If you're stupid enough to put something out there, you should be punished for it… mentally and spiritually," said a freshmen who remained anonymous
This student is saying that when something is posted that could be judged in a negative way, the person who posted it shouldn't get upset about being cyberbullied when they knew they'd be criticised.
When asked if he has ever cyberbullied anyone he said, "Indeed I have… Cyberbullying leads out the idiots."
Dr. Champy, the Triton guidance counselor was asked about his thoughts on cyberbullying and if he ever had students come to him for help.
"Cyber bullying has continued to be a problem for quite a while… when I became a middle school counselor in 2001, I noticed there had been problems with cyberbullying starting to escalate." said Champy.
When Champy was asked how should students deal with being cyber bullied, he said this.
"If students are getting into any exchange online in which they are uncomfortable, they need to extricate themselves from that conversation….Whether it be by blocking or removing the app."
About the Writer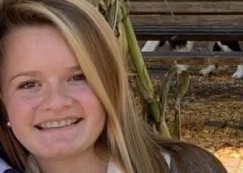 Erin Gershuny, Staff Writer
Erin Gershuny is a junior at Triton High school and She will be graduating in 2020. Erin manages the girls soccer team after school and on weekends babysits....