Fortnite: Battle Royale a new Triton obsession
Hang on for a minute...we're trying to find some more stories you might like.
There's a new game that is taking over the gaming community; it's one of the most popular games on YouTube and Twitch currently. It's name is Fortnite: Battle Royale.
Fortnite: Battle Royale is a free-to-play Hunger Games-styled game, with the main objective being to be the last person alive. It starts with 100 players paragliding onto the giant map, with many different locations. The players goal is to eliminate other players using weapons you find once you've landed, and survive long enough to be the last player standing.
As the game progresses, there is a circle that forms on the map that becomes smaller and smaller over time. If you are outside of the circle, you start to take damage. This mechanic creates a smaller playing field for the end game, when there aren't many players left.
The game is very popular among teen and young adult gamers. Even some people at Triton have become obsessed with Fortnite: Battle Royale.
As for why people started playing Fortnite: Battle Royale, there are many different reasons. "I started playing because it's a trend, and my friends play it," said junior Josh Quintiliani. "It was also free."
"I saw a couple of Twitch streamers playing it, and it looked pretty fun." said junior Thomas Powis.
Fortnite: Battle Royale can be played either solo, with one other person, or with two or three others. "I play the game both solo and with close friends of mine when we're bored," said Powis.
People can play this game on either PS4, Xbox One, or PC. Although most games don't have cross-compatible servers, PS4 and PC users are able to play each other. However, Xbox One is not compatible with PS4 and PC. "PC," said Powis. "I play on PC because it's my favorite platform and my strongest."
Different people like Fortnite: Battle Royale for different reasons. ¨The best part is the number of people because it's a challenge." said Quintiliani. ¨The worst part is the game takes forever to load.¨
About the Writer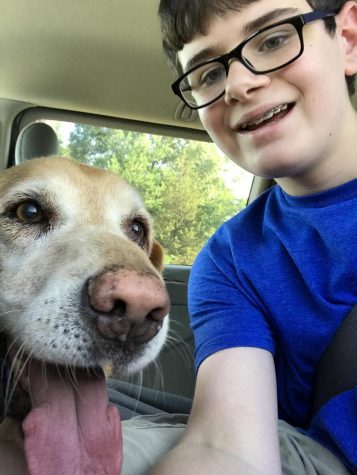 Dylan Waters, Staff Writer
I enjoy filming movies, editing videos, and playing video games. My goals for my future are to go to a film college and get a job in the field of videography....