Comfy Classrooms
The top four teachers with the comfiest classrooms include Ms. Flaherty at number one, Mr. Allen at number two, Ms. Scruton at number three, and Ms. Davis at number four. If you're looking for comfort, clearly the English department is the place to be. This placement has been determined based on survey responses. 
According to the website, mindresearch.org, "Flexible seating gives students the option to control their physical environments in which they work best. In other words, with choices, students gain greater flexibility and control of their surroundings giving them the autonomy and comfort to stay engaged and focused."
"To have comfort in an educational setting is necessary and valid. It is much easier to learn and be able to focus when a class has a comforting setting. It is not thrilling to be in a classroom with harsh lights, poor temperatures, gross smells, and rigid seats," said one Triton student who responded to the survey. 
The topic of flexible seating, and alternative, comfy options has become increasingly popular amongst grade schools across the United States. However some teachers are left confused, whether or not they should add some flexibility, and comfort to the classroom; or stick to assigned, stationary seating. Here's what students have to say on the topic. 
"Sometimes it is nice to just take a break from all the pressure of school and relax for a second. I feel like it makes students more willing to learn and less stressed out," said another survey respondent and Triton student. 
"Being comfortable in a classroom whether that be physically or mentally, a calming environment helps students and me personally work better, in a cramped or uncomfortable seating can seriously distract you," said another survey respondent. 
This Triton Voice reporter sent out a survey to the high school in hopes to hear from the student body whose room they thought was the comfiest, and for what reasons. The 42 responses indicated that Ms. Flaherty, Mr. Allen, Ms. Scruton, and Ms. Davis had the comfiest classrooms in all of the high school. But what makes these rooms so comfy, and does this comfort lead to academic success?
"I think it [the reason his room is comfy] is because of the two couches in the back of the room. They're very attractive for kids to want to sit in. I call it my hybrid area," said Mr. James Allen. 
Ms. Davis contributes to the conversation with opinions on why she believes her classroom is a popular place for comfort.
"I think it's because it's flexible, so they can kind of move stuff around where they want, and I think too it has a lot to do with the ambiance. I keep the lights low, and usually I have string lights on in the background. A lot of students report liking that the class doesn't feel so intense," said Davis. 
"I give a lot of options for seating," said Ms. Sarah Scruton. "I'm always on the lookout on Facebook MarketPlace for people who are looking to get rid of chairs, or couches, or things like that." 
The teacher whose classroom ranked number one for comfort, Ms. Flaherty, explains why she believes the students love the environment of her classroom. 
"I'm guessing it has a lot to do with the two couches I inherited from the drama department, and also that I have a beach chair, and a camping chair that I let students use as well. So you know, options for seating," said Flaherty. 
It's true that all of these teachers have comfy classroom environments, but these teachers differ in opinions as to whether or not comfy/flexible seating is entirely beneficial. For example, Scruton is more in favor of flexibility rather than comfort. 
"I don't necessarily think that comfortable seating is beneficial, but flexible seating can be so that there are different places where you can do your work," said Scruton. "Sometimes you just want to read a book, and nobody likes to read a book sitting in a hard chair. Flexibility is great for group work too." 
"I think it [comfortable seating] can be good as long as it is used appropriately, and is policed a little bit by the students and teachers," said Allen. 
"Absolutely I believe comfortable seating is good for the environment of a classroom," said Davis. "It makes things feel less strict, and again less intense. It's even better for me as a teacher because I don't like being in front of the classroom when everyone's looking at me, with rows of students just watching me." 
Lastly, Flaherty goes into depth about her thoughts on classroom comfort and how it contributes to overall success. 
"I think it's important that kids are able to be mobile. When they're reading I want them to be comfortable, and not in an awkward position. Anytime people can be comfortable, while meeting the need that's present in front of them, it's a good thing. So if we need to get some comfy furniture in here to make that happen, then sure." 
Leave a Comment
About the Writer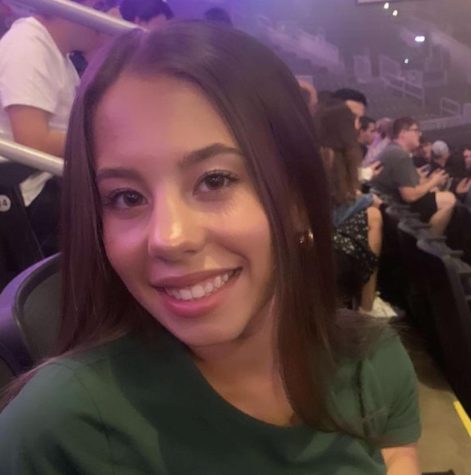 Gia Sico, Staff Writer
Hi! My name is Gia Sico and I'm a junior at Triton High School.

During the fall, you're likely to catch me outside playing field hockey with our...