Triton's Response to Mental Health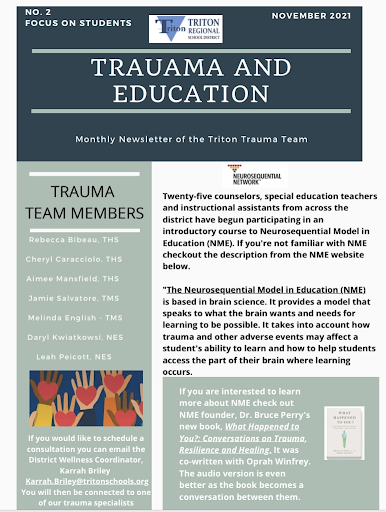 Mrs. Karrah Briley is in a newly created position at Triton, the District Wellness Coordinator, for the purpose of student and staff mental health. Schools across the country are making changes to how they work mental health days into their calendars.
Triton has made many changes in how we are dealing with mental health. There is a Signs of Suicide seminar in place along with allowing kids who need therapy but don't have the resources at home to now get the help they need at school. 
Taking off a day from school to just clear one's head and take a breather is something many students do a year. Schools across the country are now implementing scheduled mental health days for students and teachers. The question some students are asking is would allowing everyone to take a day off benefit the school and wellbeing of staff and students? Our District Wellness Coordinator has more to say on the subject. 
 "Just because we don't look sick, doesn't mean we aren't," said Briley. She states how a few schools across the United States and even as close as Salem are implementing mandatory mental health days or are in the process. Briley says she feels as though having a school-wide day off or allowing students to take off a set number of days a year could have a really positive impact. 
According to nbc12.com, "schools around central Virginia will have additional days off around Thanksgiving," In one district the school board approved wellness days around Thanksgiving, "which will give everyone a 9-day break." 
"We are looking right now at what's called universal mental health screenings, so at some point, we can build up to the point of giving it to everyone in the district so we can identify kids that need support," said Briley. Triton sophomores Faye Hughes and Reese Renda say the signs of suicide seminar was a good topic to bring up and felt in the next few years the presentation will only get stronger. They say that the seminar focused on asking for help and looking for red flags in other people. Briley says she plans on continuing to think of new and creative ways to fill in any gaps in mental health services that could be improved for students and staff at Triton. 
Assistant Principal Scott Brennan says he feels like we have made a good step in the right direction with mental health awareness at Triton but that there is much more he would change. 
"Personal days are great, I say we go to a four day week anyways, I say we start school at 8:30 and go till 3, there's a lot of things I think we could be doing," said Brennan. Brennan says he would love these changes for students but also for teachers to help with burnout. He says that he feels like this is a subject that needs to be handled and Mrs. Briley is doing a great job. 
Triton student Channing Marengi gave her opinion on the rising need of help towards mental health and the idea of having days off for it. "I would love mental health days, once in a while, you really do need them," said Marengi. Marengi says that some kids need it more than others but it could be so beneficial to everyone. 
Leave a Comment
About the Contributor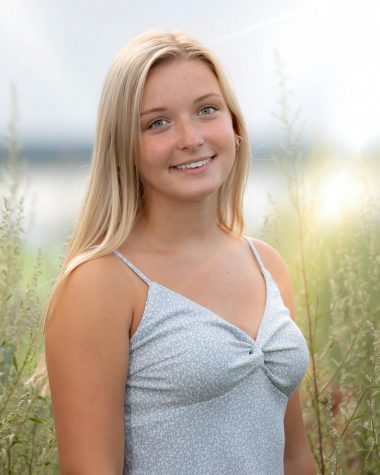 Olivia Bateman, Staff Writer
Hi! My name is Olivia Bateman and I'm a senior at Triton High School. I enjoy playing soccer and also hanging out with my friends and family. I work at...